Everyone is interested in foreign food culture, right? Here is what I had for lunch.
Beef tongue set meal($10.3)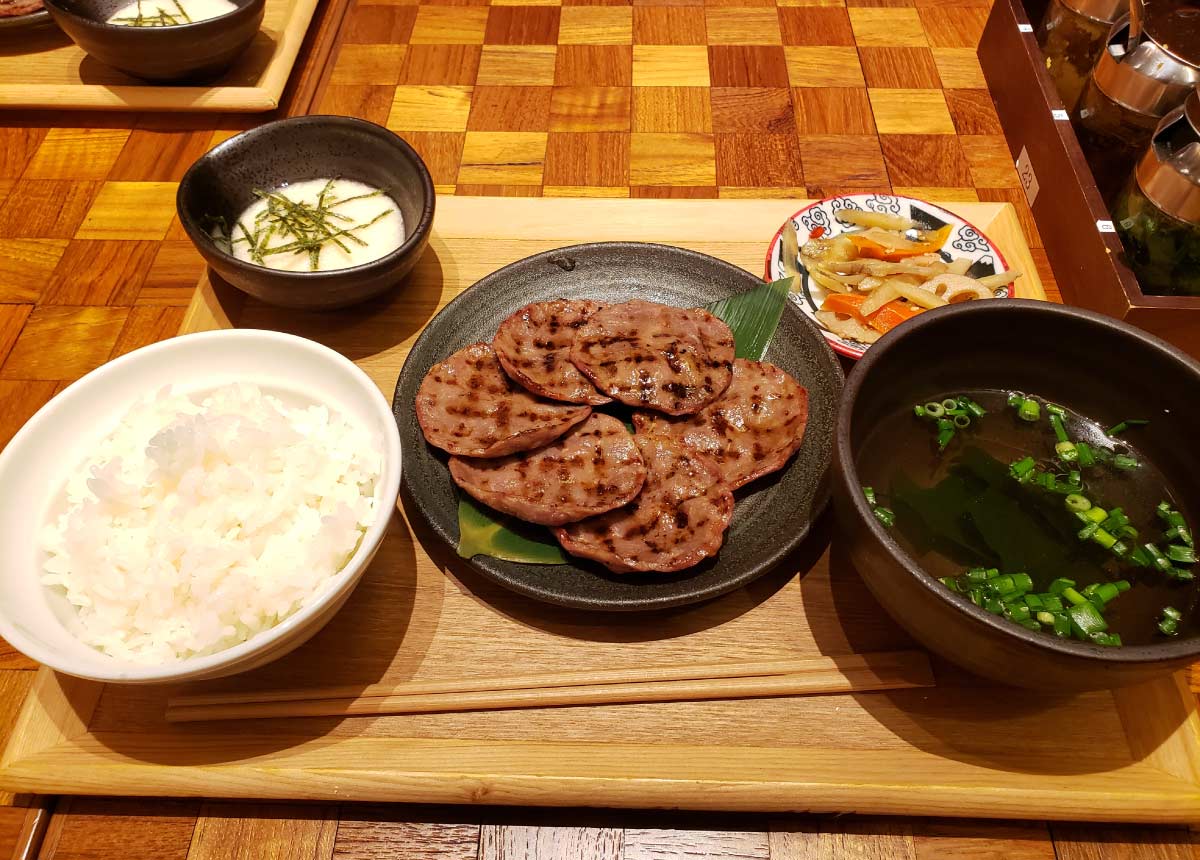 6 thin slices of beef tongue
rice
pounded yam
tail soup
Kinpira (traditional Japanese dish made with lotus root and sweet soy flavor)
Japanese beef tongue is usually sliced thinly and grilled. It is so popular that beef tongue is the first thing you order at a yakiniku restaurant.
The tip of the beef tongue has a strong smell, so adding condiments makes it tastier.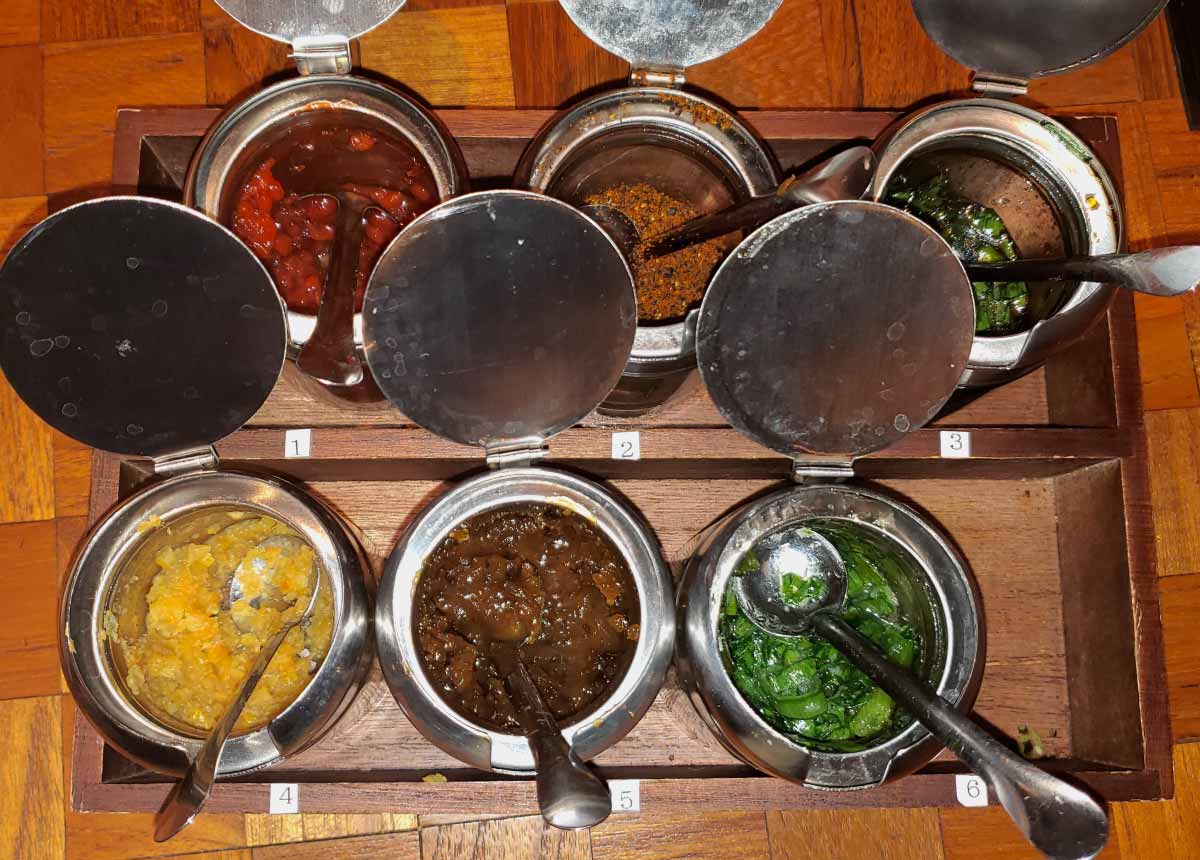 From top left of image
fermented soybeans (Moromi Miso)
black seven spices (cayenne, sesame, Japanese pepper, citrus peel, etc.)
Chives mixed with soy sauce, mirin, and sesame oil
Salted lemon
Miso with butterbur sprouts added
Chopped green onion with sesame oil, lemon juice, and black pepper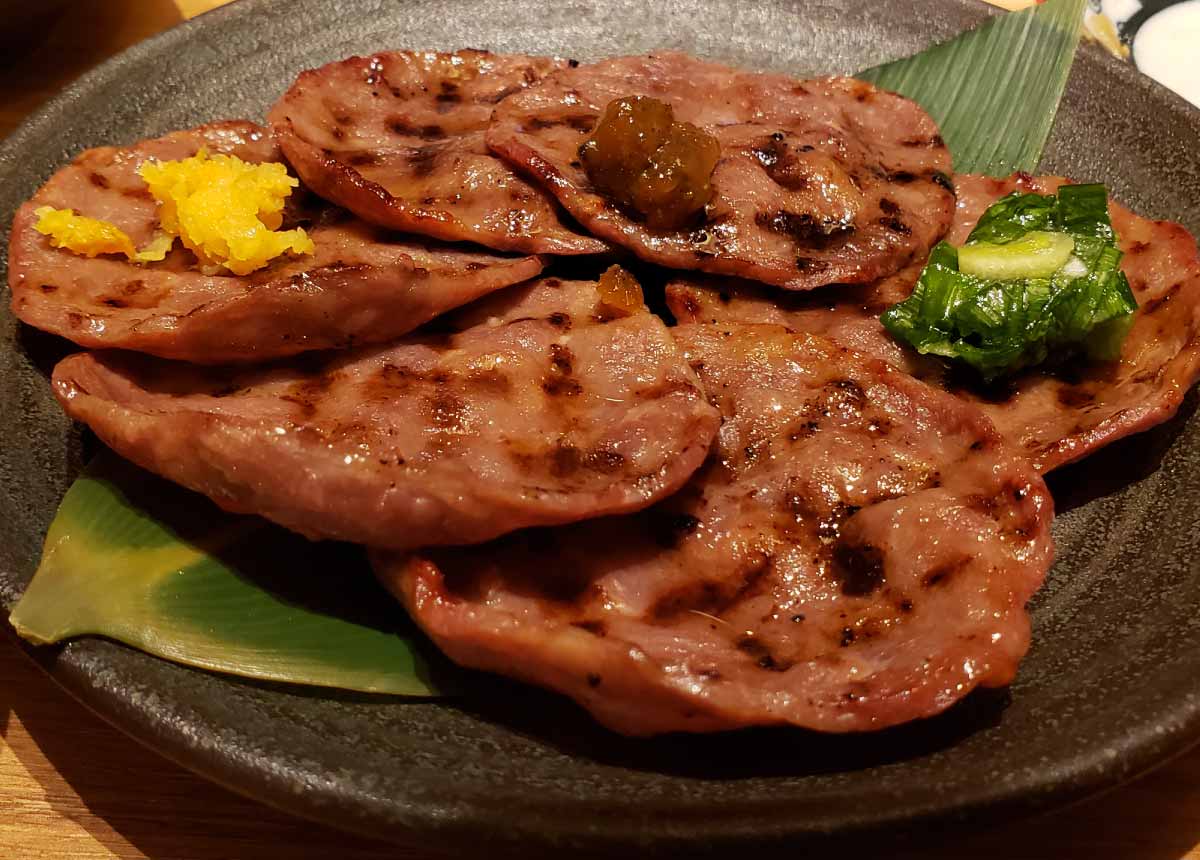 I liked the salted lemon, butterbur sprouts miso, and chives soy sauce condiments.
Each year, a national ranking of eating quality is conducted for all varieties of rice in Japan. It is based on a taste sensory test in which cooked white rice is tasted and evaluated. Rice is evaluated in six categories: appearance, smell, taste, stickiness, hardness, and overall evaluation. This is Yamagata-grown Tsuyahime, a Special A ranked rice that is particularly superior to standard rice. It tasted very good, with a hint of sweetness!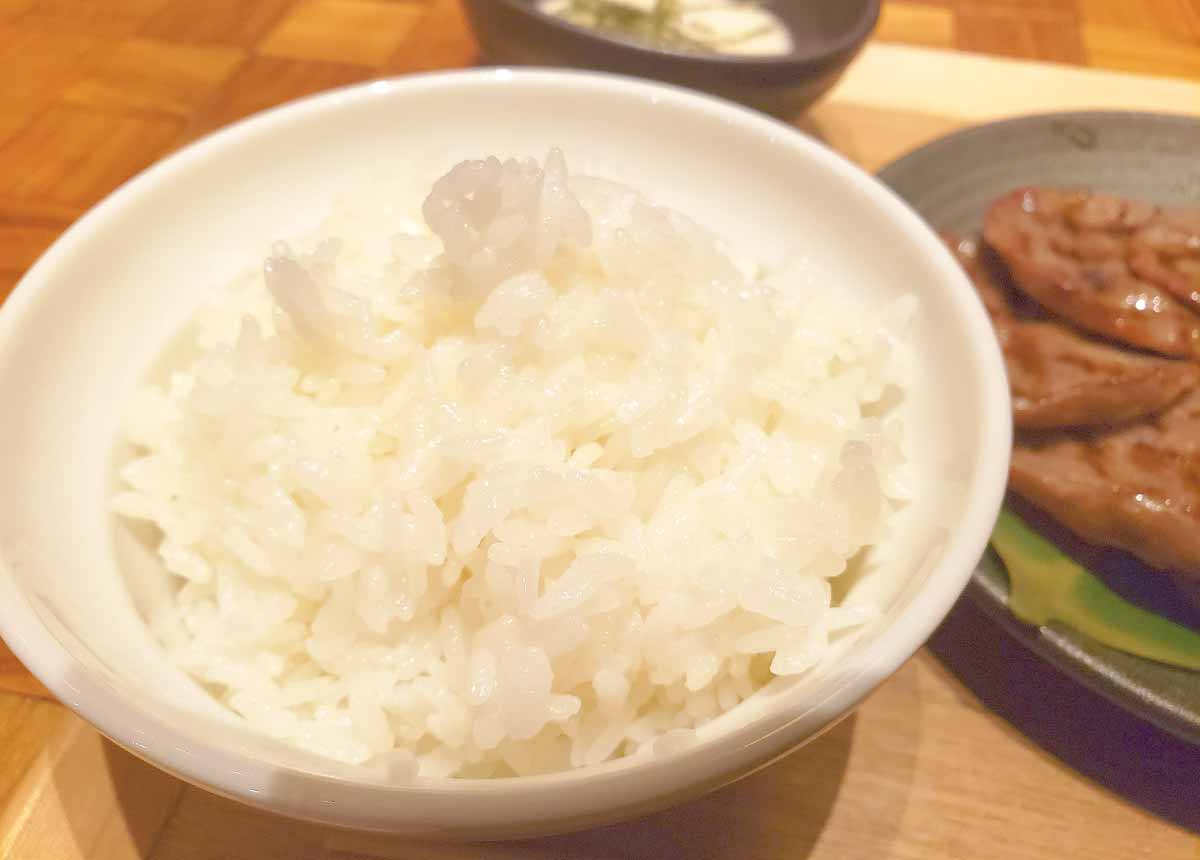 Stay tuned for our next lunch introduction!