The World Baseball Classic is currently being held to determine the best baseball team in the world.
Shohei Otani, a 28-year-old player, is the most popular player in Japan. He is well-known for being a two-way player who can be a pitcher and a hitter. He is with the Los Angeles Angels in Major League Baseball. He makes $30 million a year, but he doesn't waste it on luxury items or attractive women. Instead, he watches what he eats and lives a disciplined life so he can do his best.
He said the following about "happiness" in an interview:
Interviewer
For Otani, who is famous for setting clear goals and taking action even into the future, I don't think you can ever relax when you think that far into the future, but can you tell us about a moment when you felt at least a little happiness?
Otani
I wonder what it is―a little happiness… I am content with my days, not to mention my modest happiness. I was able to practice well today, and now I can go home and have dinner. This time of year I can decide what to eat with a healthy balance as a priority instead of holding back, so I'm content with a peaceful day of being able to eat. At night, there is a comfortable bed where I can sleep, and when tomorrow comes, I can practice again. In this way, I am satisfied with being able to live without any worries. I think that's huge happiness, not just a little one.
He is a great example of how education can lead to success. And his appeal lies in his "ability to make dreams come true and achieve goals." He had an excellent mentor since he was a student and was given an appropriate education for his age. He has successfully absorbed them and is now a popular major leaguer.
The secret to his ability to make his dreams come true is his "mandala chart" and "life planning sheet."
The mandala chart is a method of thinking that deepens thinking by organizing and expanding goals, etc., by writing ideas in each of the squares of a mandala-like pattern. It consists of 81 squares. First, you write the goal you most want to achieve in the center cell. Then you write in the eight cells around it what you need to do to achieve it. And finally, you fill in eight more things you need to do to accomplish each of the eight things you set out. Thus, a total of 81 squares are filled.
Below is the first of the mandala charts Otani wrote when he was 16 years old. He then created 16 more charts over the next three years.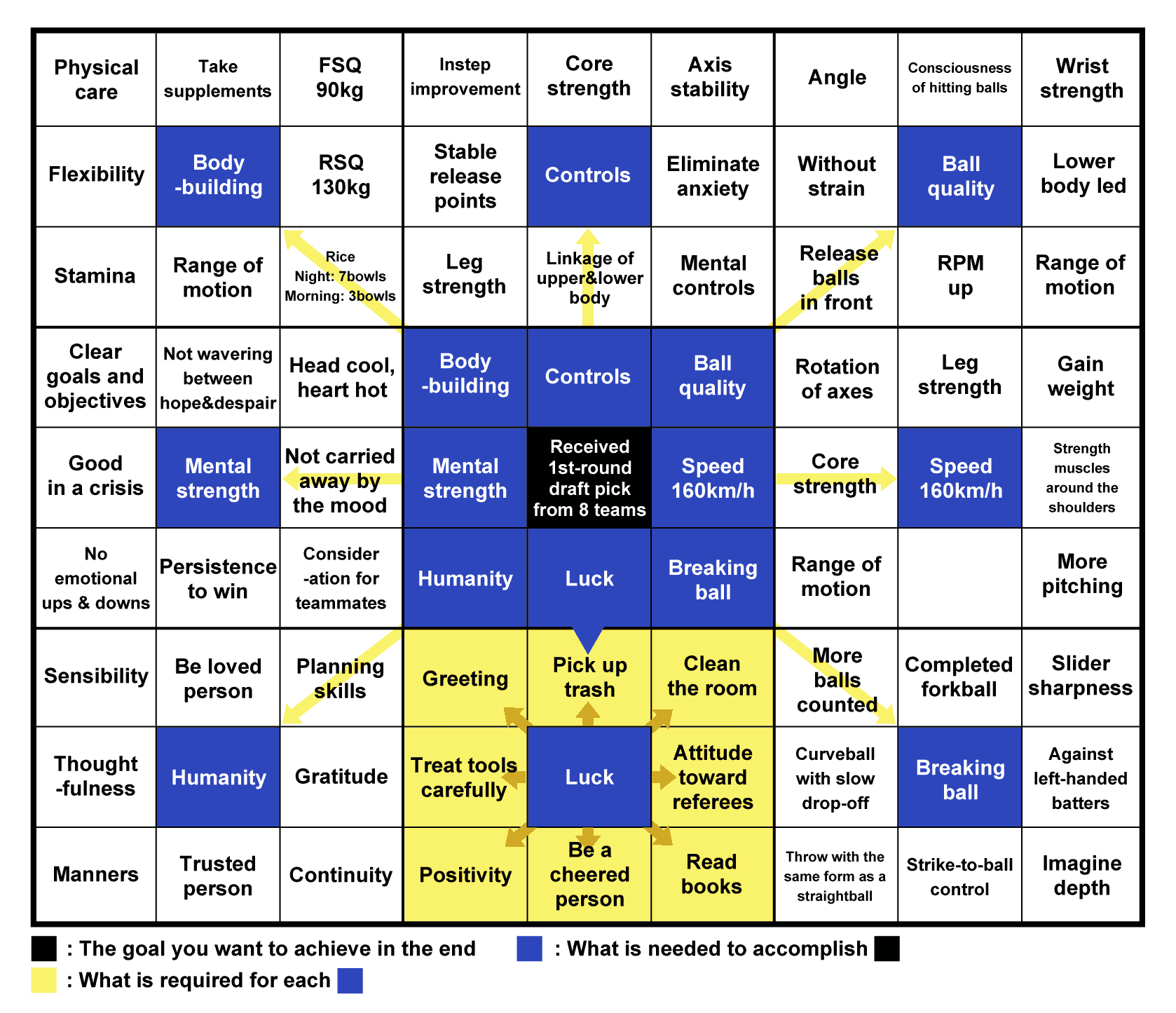 Additionally, when Otani was 18, he wrote down the ages and goals he wanted to achieve. It is the following "life planning sheet." A life planning sheet is a way of thinking that helps you understand the path to achievement by setting specific goals and their deadlines.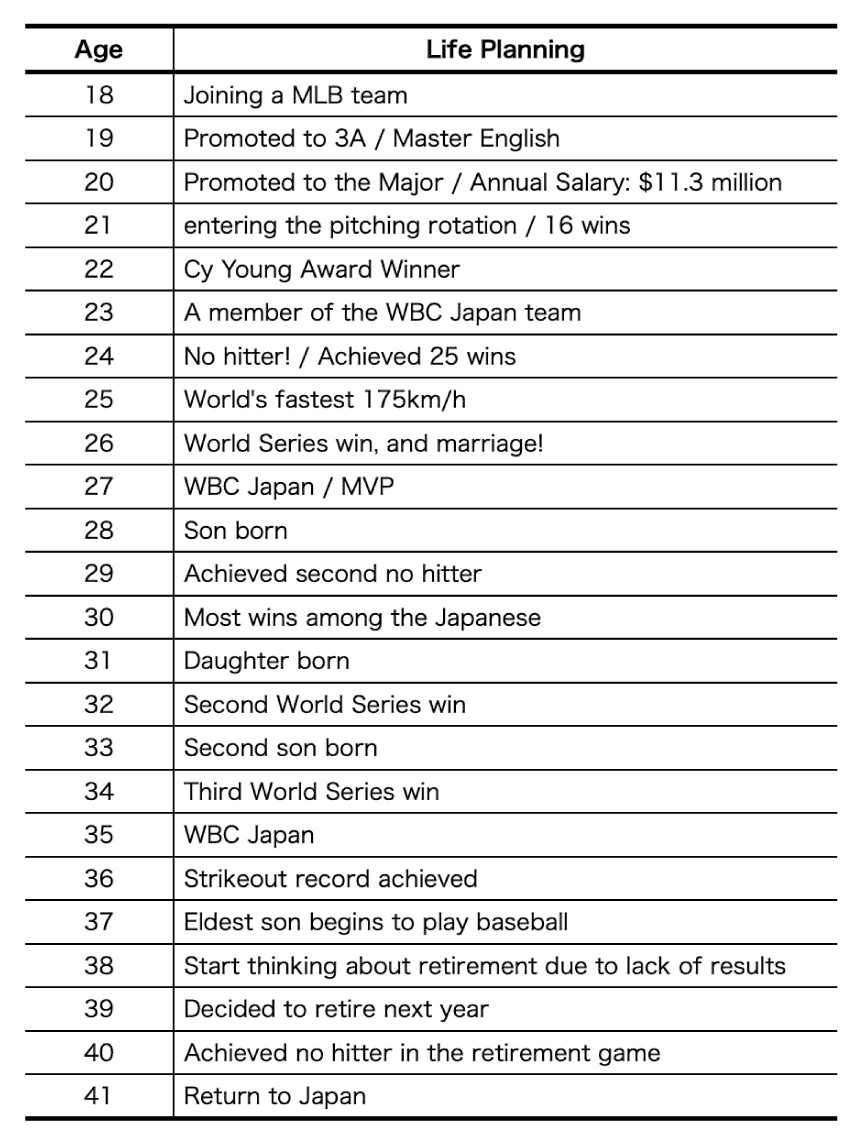 Many people know the above methods to achieve their dreams, but few continue to practice them and succeed. He has practiced this since childhood and has achieved great success. I am astonished at how well he has turned out as a human being at only 28 years old.