Convenience stores in Japan are literally convenient. Of course, you can buy food, send packages, and even withdraw money. In 2013, convenience store coffee took root. The stores have installed special coffee brewers so that you can enjoy freshly brewed coffee at any time. Then, on June 27, 2023, a smoothie machine was introduced at 7-Eleven, the largest convenience store operator in Japan!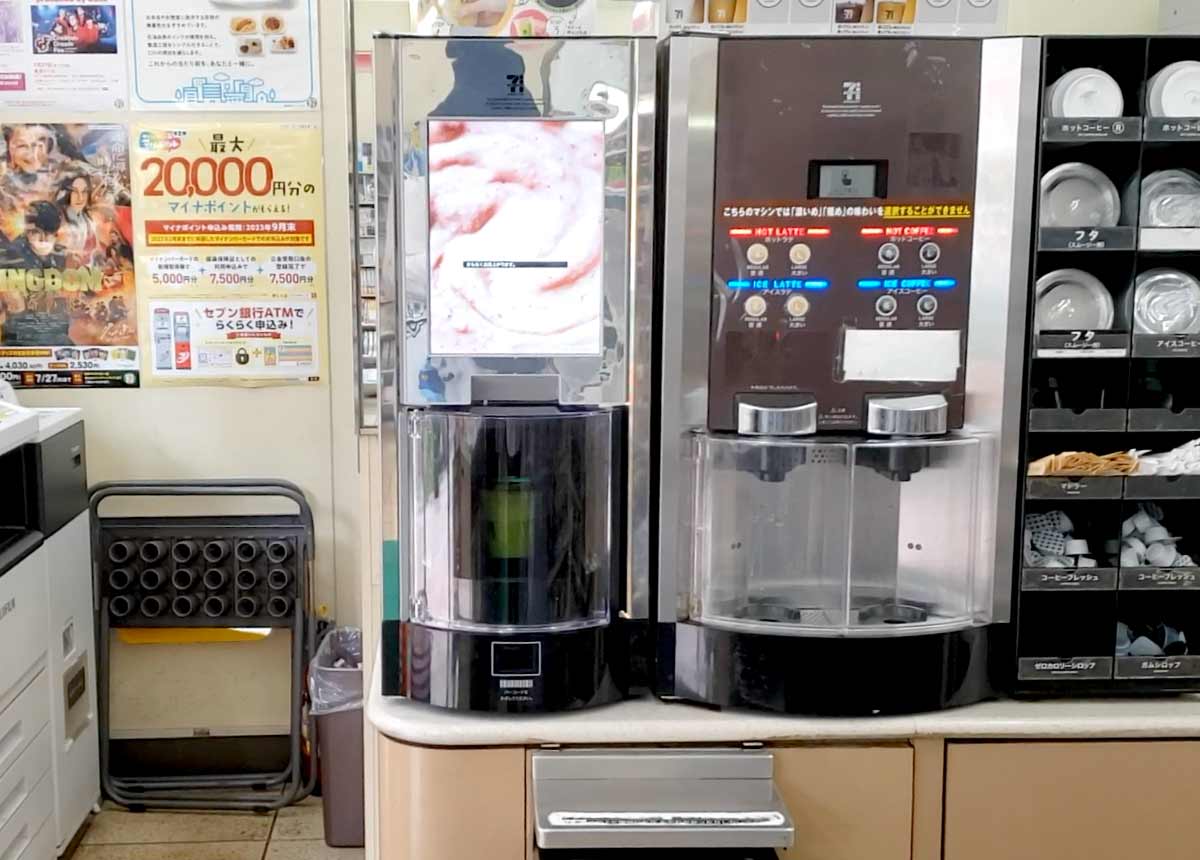 7-Eleven's strength is food. 7-Eleven's food menu is particularly popular among the four major domestic convenience operators. The smoothies are made from vegetable scraps discarded in the manufacturing process of such foods and fruits that are not suitable for sale because of their size or appearance. This is also a product that reduces food loss.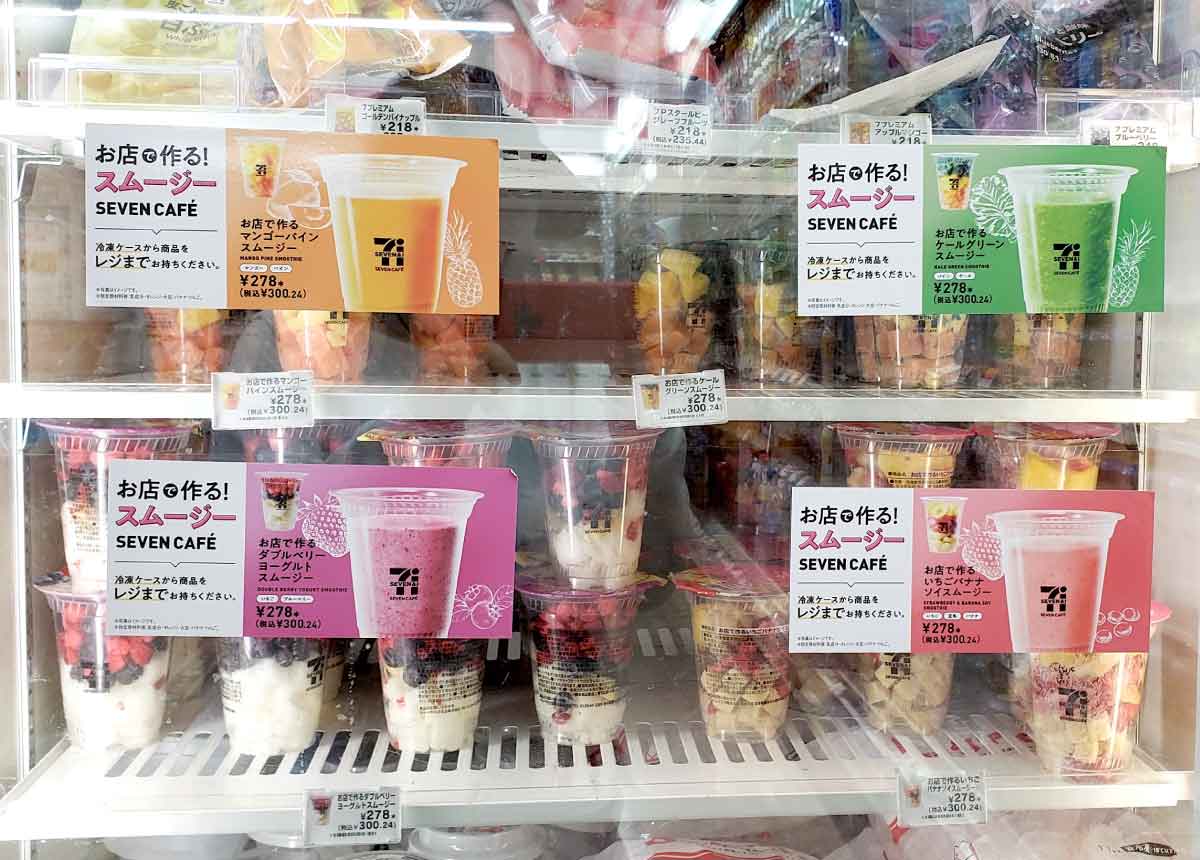 7-Eleven developed a special smoothie machine. Buy a cup with frozen ingredients, remove the lid, place it in the machine, and your smoothie is ready in 70 seconds. What is surprising is the "smoothness of texture." It doesn't have the icy, shaved feel of a frappe at all. It is more like a shake. It does not lose its flavor over time because it is made from frozen blocks of pureed vegetables and fruits rather than frozen water.
If you see one, give it a try! There are four flavors to choose from: Green Smoothie, Double Berry Yogurt Smoothie, Strawberry & Banana Soy Smoothie, and Mango Pine Smoothie.