In Japan, stone-roasted sweet potato (Ishiyaki-imo) is a popular snack during the cold season. Now they are sold in supermarkets, but in the old days, roasted sweet potato vendors used to walk around town pulling carts to sell them. The vendor sang a song at the time like this: "Stone baked sweet potatoes, do you want a delicious baked potato?"
Japanese song:
I-shhh-yah-ki-imooooo, oimo!
Yesterday, I heard that song for the first time in a long time. A minitruck played the song through its speaker. I soon realized it was a stone-baked sweet potato shop!
I bought a Ishiyaki-imo and ate it for $3.85.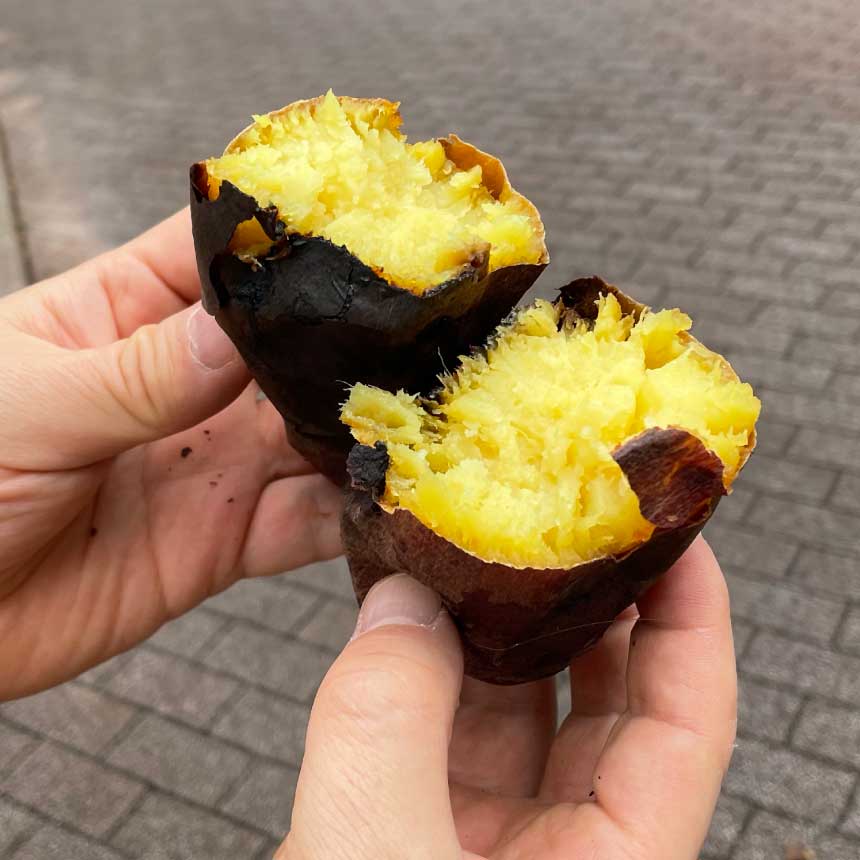 So sweet and delicious!!!
Sweet potatoes are characterized by their high starch and sugar content compared to other types of potatoes. When sweet potatoes are placed in pebbles heated to a high temperature, the far-infrared radiation emitted by the pebbles slowly transfers heat to the inside of them. The temperature of the moisture inside potatoes rises. And the starch absorbs the water, swells, and glues up. Therefore, stone-roasted potatoes can be easily broken by hand. The sweetness is increased when the glued starch is broken down by β-amylase, a digestive enzyme found in potatoes, to produce maltose. That's the secret of the sweetness of stone-roasted potatoes.