Manga artist Leiji Matsumoto died on February 13 at the age of 85. He was known for his works like "Space Battleship Yamato" and "Galaxy Express 999."
He is one of the legendary manga artists who helped make Japanese manga culture what it is today. Because his father was a pilot, he wanted to fly in the sky, and his interest in space grew from there. The adventures in space aboard battleships, trains, and other machines had a strong influence on later Japanese science fiction anime such as Gundam, Macross, and Evangelion.
He had his own unique drawing method called "Leiji Meter," which is based on his own war experience and his strong commitment to drawing weapons and mechanics. This is a situation in which a meter is crammed into the cockpit of a spacecraft or something. This is derived from the large number of meters of all kinds that were installed on old aircraft. Boys in the 1970s, when space was still only a fantasy, were fascinated and enthralled by the intricate, precise grandeur of the specious machines, even though they knew that a large number of the meters were probably fake. While cockpits in current science fiction productions are dominated by all-surrounding monitors displaying visual information, the large number of analog gauges lined up on the Leiji Meter are still popular today as a retro-futuristic expression.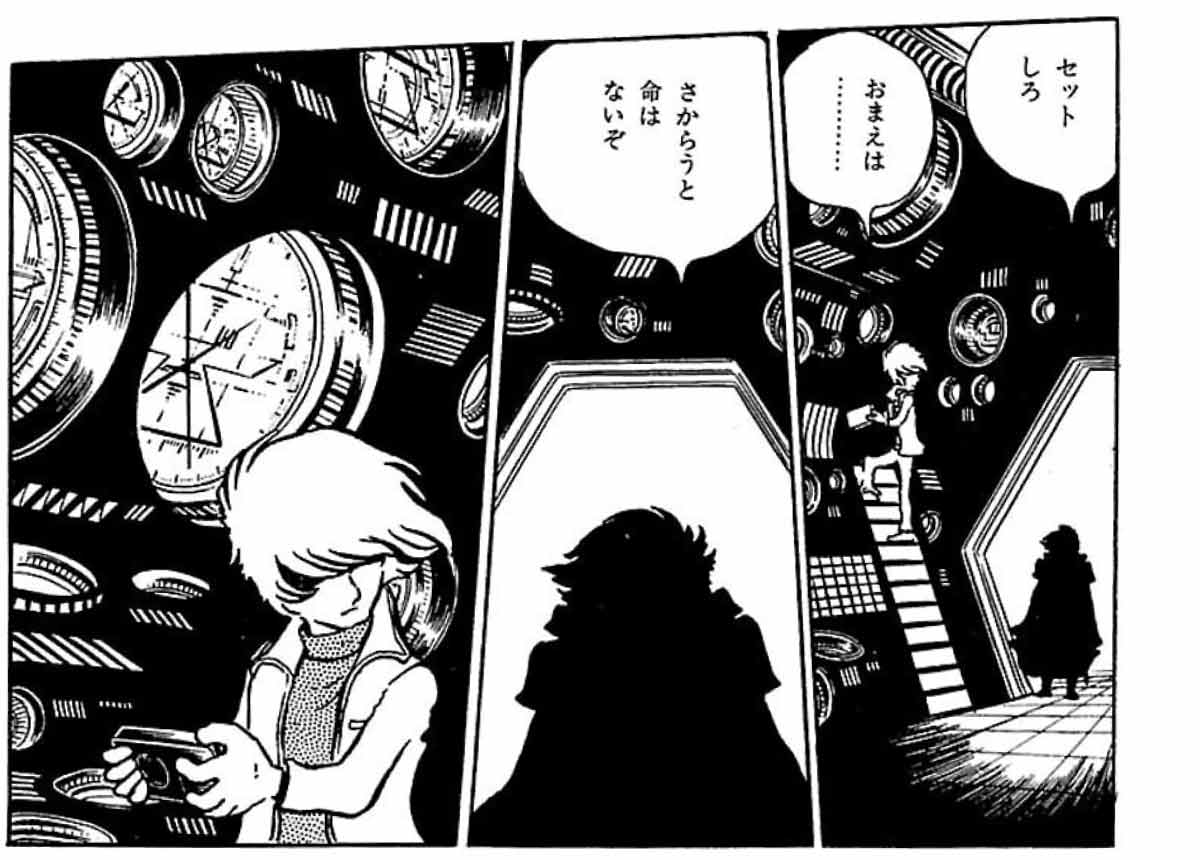 Leiji Meter
Analog gauges are embedded all over the walls.
(c) Leiji Matsumoto,Captain Herlock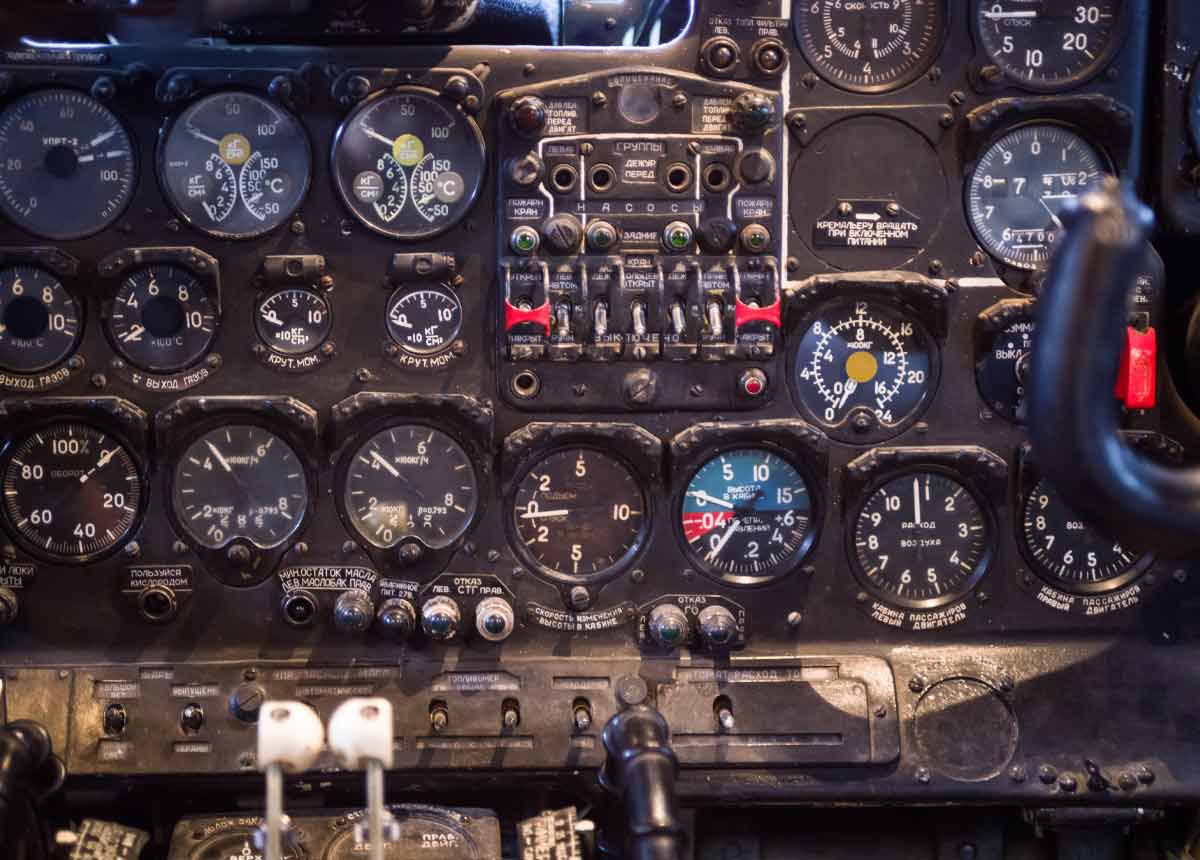 Old aircraft dashboard
Without him, Japan's current space-based animation would be quite different. Another historical manga artist has left for space. He used to say, "We could meet again at a distant place where the wheels of time intersect."