Studio Ghibli's latest film, "How Do You Live?" directed by Hayao Miyazaki, will finally be released this Friday, July 14.
Interestingly, there are only three pieces of publicly available information about the film. They are only the release date, the title, and a visual poster with a bird-like drawing. No information on the voice actors, production staff, or trailer has been released. It is extremely unusual for a major film to be released without giving out any information. Ghibli fans are waiting patiently with their fingers crossed, containing their excitement.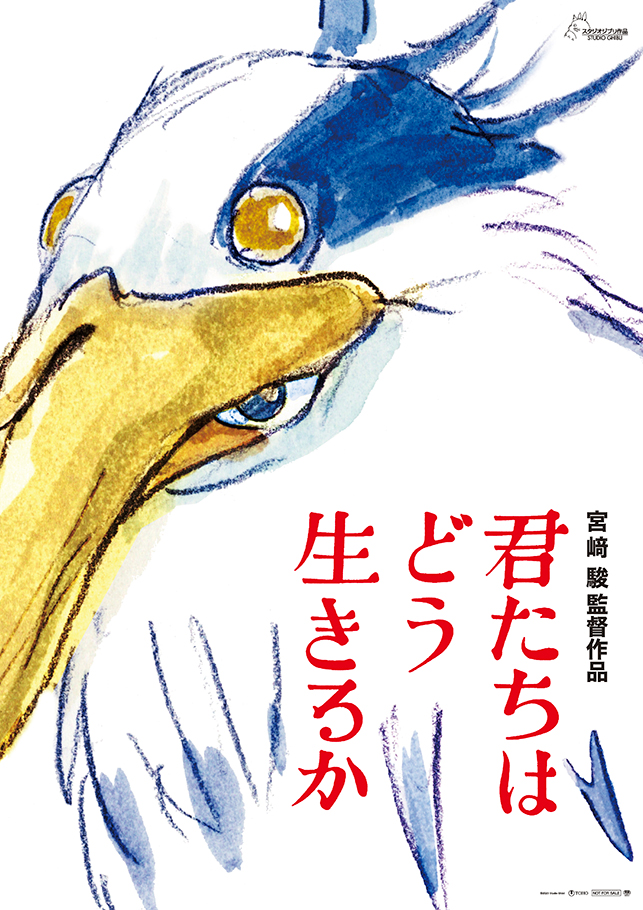 Copyright 2023 Studio Ghibli
No publicity. And brochures will not be sold on the opening day. Only those who saw the film in theaters after its release will know what the story was about and who made it.
If they do so much, I am inclined to suspect. "Actually, the film isn't finished yet…?" However, the general view is that this is a kind of "advertising without advertising." If I beautifully interpreted, in an age of information overload, Studio Ghibli may be offering the experience of enjoying a film without any prior information and with a clean slate.
Hayao Miyazaki is 82 years old now. Since 1997, he has actually announced and then withdrawn his retirement. He's consistently stated, "I can't make another animated feature film." But while claiming to be troublesome, he keeps making films with passion. He is the best animation director in Japan.