I got into "Fist of the North Star" (Hokuto no Ken) these days. "Fist of the North Star" is a shounen manga series that ran from 1983 to 1988.
This is a hard-boiled action comic in which Kenshiro, the lore master of the legendary assassination technique Hokuto Shinken, fights evil for the sake of those he loves. It is a historical work representing Japanese manga. This work has influenced many manga artists, including Hirohiko Araki of "Jojo's Bizarre Adventure."
To celebrate the 40th anniversary of the work, it was announced that, to our surprise, an exhibition of original artwork will be held in Roppongi this fall! Hi-yahoaaa! What's more!  Everything in the exhibition hall, including the original artwork, will be open for photography! For those of you who can't make it to Japan, don't worry. I will be capturing the exhibition on camera and introducing it here!
Since most manga artists today draw digitally, there are not so many chances anymore to see manga art drawn with ink on a pen.
The following sites are only in Japanese, but the beautiful pictures are sure to catch your eye.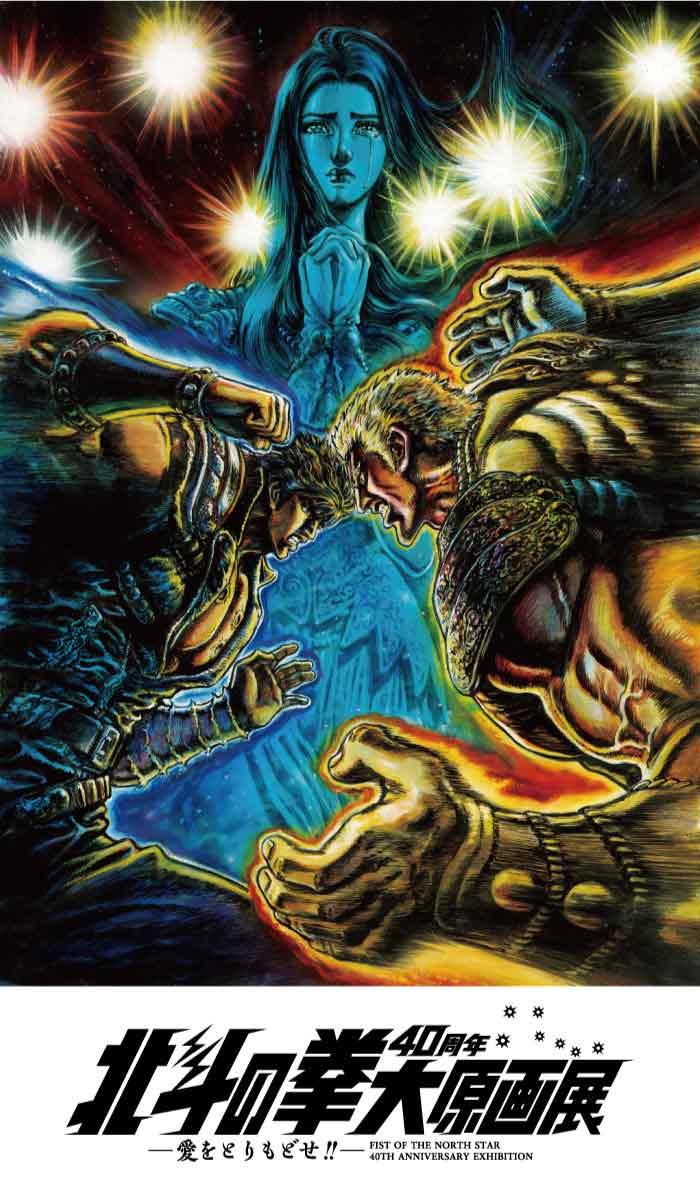 Quote Source https://hokutonoten.com/Grand Original Art Exhibition Official Website: https://hokutonoten.com/
40th Anniversary Special Site: https://hokuto-no-ken.jp/40th