FamilyMart sells BPA-free, non-plastic "open and washable straws" as an initiative for the global environment. This product responds to the opinion that stainless steel straws are difficult to clean and paper straws are not good.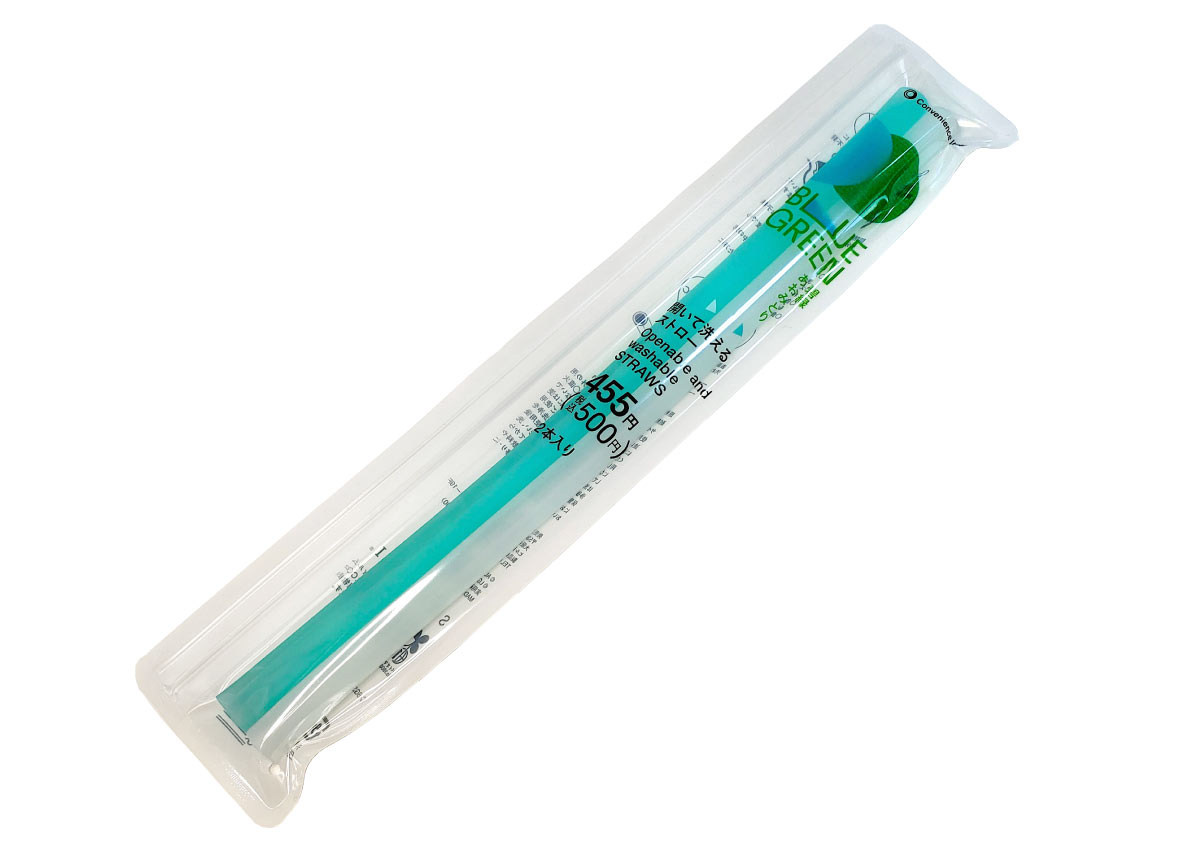 This product has the benefit of not requiring a particular brush for washing and of being freely transformed for easy portability because it is made of silicon. The straw can be opened from the center of the tubular shape, allowing the inside of the straw to be cleaned similarly to washing a plate. It also bends freely, making it easy to give a drink to a person lying down or a child. The heat resistance temperature is 220 °C. It can be washed in a dishwasher. The price is $3.8 for a set of two.
Here are my impressions of the actual use. While the shape of the tube can be opened, when the crack is closed, it could be used as a straw without any problems like water spilling out. It's amazing that I can use a regular sponge to clean the inside of the straw. This is great for smoothies and other drinks that are easy to get dirty. Not only is it easy to wash, but it's also easy to wipe off the water after washing for clean storage. However, the silicone made and thickness left me with an uncomfortable feeling of something other than a drink on my lips.
More people carry their own straws these days, as they no longer get them at the store when they buy drinks.
▼Related posts▼
McDonald's Japan introduced paper straws
Problem solved! How to drink cold beverages without paper straws