On June 30, halfway through the year, a large hoop ornament is set up at the shrine. It is a hoop covered with rice leaves and stalks and is called a "chi-no-wa". By passing through this hoop, shrine visitors remove the impurities (unwitting mistakes and unhealthy feelings of resentment, envy, and insecurity) that have accumulated over the past six months and pray for good health and safety for the remainder of the year. The act of passing through this hoop is called "chinowa kuguri," and it takes root in our lives as a ritual that takes place once every half year. This ceremony happens twice a year. The next one takes place on December 31, New Year's Eve.
Below is a website that explains how to make a huge thatch hoop. Even if it's only in Japanese, you can understand how to create the chinowa by glancing at the pictures.
https://nippon-teien.com/2022/06/22/how-to-make-chinowa/
There is a manner of passing through the hoop. We need to turn left, right, and left as if we were drawing a figure eight. When turning left, go through the hoop from the left foot, and when turning right, go through it from the right one. As we walk through the hoop, we chant verses praising God. The words chanted vary by region. In my case, it was "Thank you for your help for the past six months. Please take care of us for the remaining period ". I chanted in my mind as I walked along.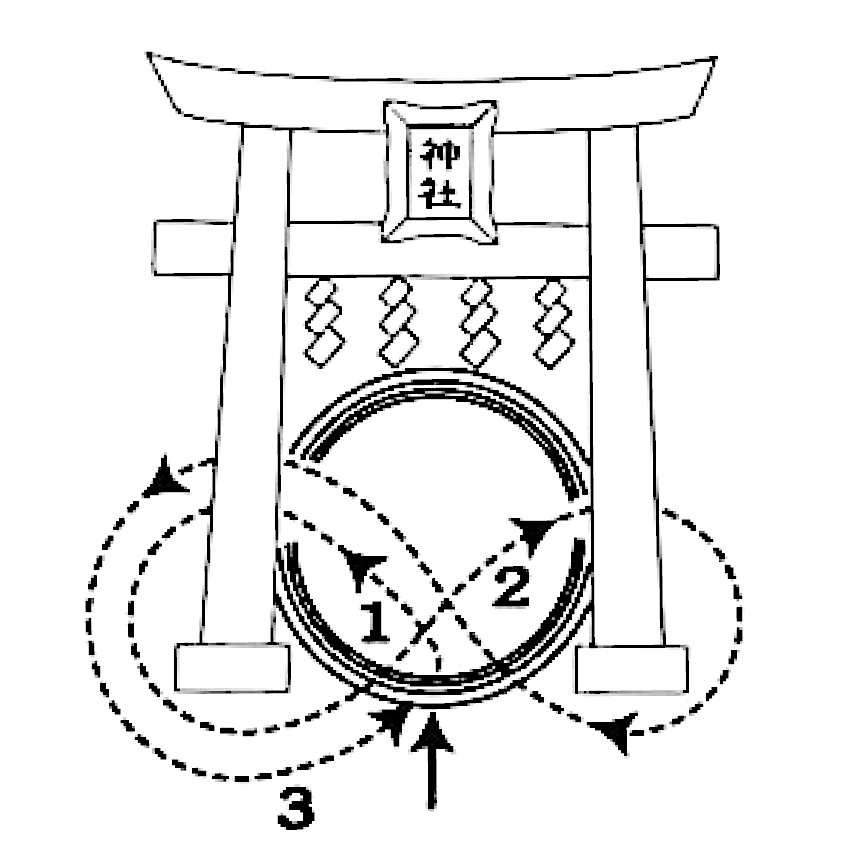 Even today, in 2023, doesn't this ritual seem funny and interesting? If you are lucky enough to come across this circle, go through it!